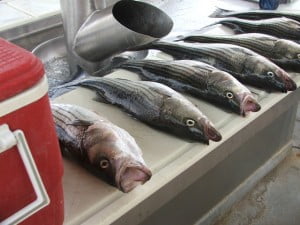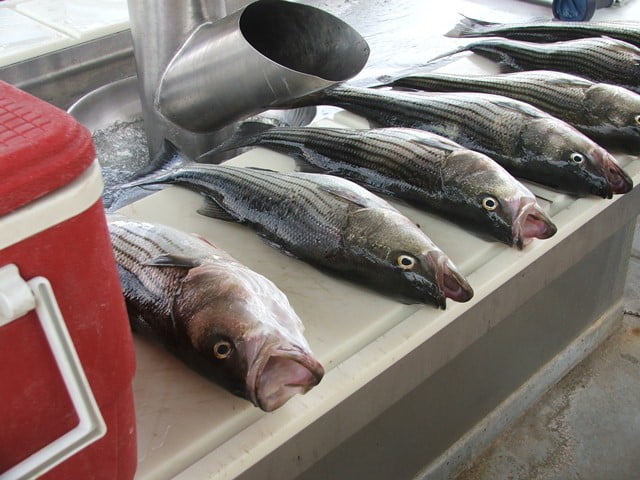 My Catch – 7 of the 15 and nothing under 5 lbs.
The Juvenile stripers on top at Lake Powell.  Early morning and evenings .  The 5+ pounders are below 20-40′ and the bigger ones yet somewhere in the mix of the bigger fish.  Each day brings a different approach to things especially with water temps, cloud cover, wind and sun as everything effects the feeding pattern.  There has to be food for these elements to work where the anglers and fish become one.  For the latest video and past videos see http://www.ambassadorguides.com/fishing-videos/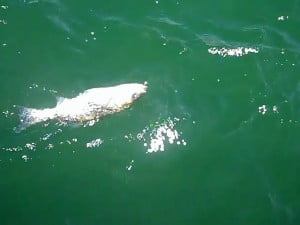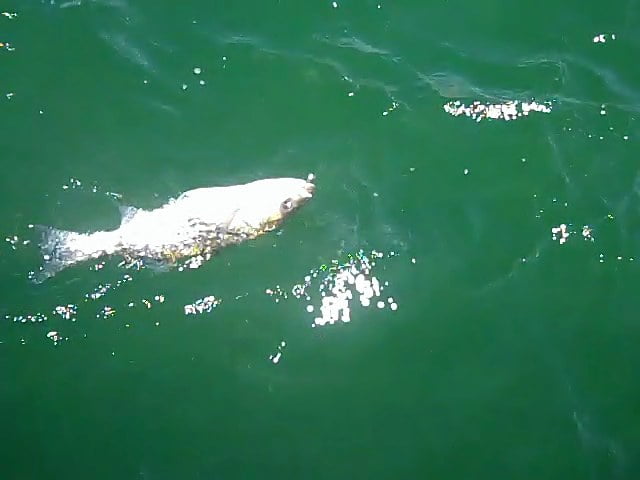 My prediction for now for catching is find the bait then use the elements for your approach.  if you are camping, a fish light at night will enhance your catching some big fish but use bait and at different depths.  For now, kastmaster spoons on ultralite rods and line 1/4 oz. and the same on medium action rods 1 1/4 oz lure for a large fish.
I have been busy with Houseboat Fising Trips last 2 months.  If you are coming out this way and have a Houseboat Rented, check out our Houseboat Page and let us get you on the fish while you are here http://www.ambassadorguides.com/lake-powell-fishing/houseboat-packages/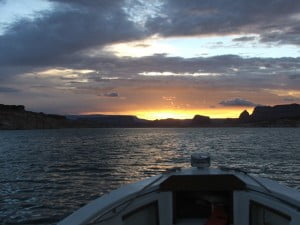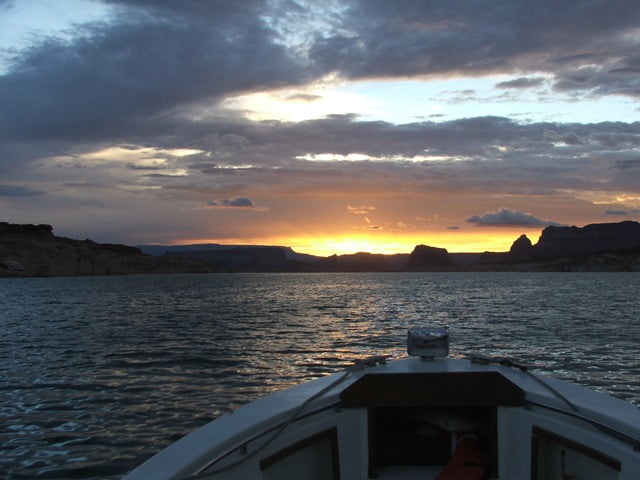 Never Get tired of this view!
Tight Lines
Capt. Bill