Fly Fishing
Recommended Fly Rods -7-8 wt. rods
Recommend Fly Lines – One Full sink  line or 130 grain sink tip on reel
One Floating line on the other rod (both with 150′ backing)
Spin & Bait Cast
Striper – medium action 6 – 10 lb. test
Small Mouth – med. action ultra light weight 4-6 lb test
Other Items: Jacket, slicker, hat, sunscreen, polarized glasses and camera.  All rods and reels are furnished with the exception of fly rods.
Please note: If you have a cell phone, Verizon cellular works best in our area.
Fishing Licenses
Your Guide will ask to see you license prior to launching to ensure you are compliant
If you are an Arizona Resident and possess a license for Arizona, you will need a Utah Stamp for Lake Powell  as we fish both Arizona & Utah waters on Lake Powell. You can purchase and keep receipt on your phone for fishing Lake Powell and have proof if you are short of time.
Please visit their site here:  https://license.azgfd.com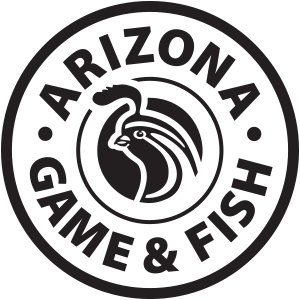 Here are the regulations for Arizona and anyone 10 years of age or older is required to possess a fishing license:
Visit the link below for age requirements and fees:
 Arizona Fishing Rules & Regulations
If you are a Utah Resident you will not need an Arizona License for Fishing Lake Powell as Utah is reciprocal for both Arizona Fishing and Utah Fishing at Lake Powell.
If you are traveling here from other states or out of the country you can visit Utah Game & Fish online and purchase a 3 day minimum which is $24 and this will cover both Lake Powell in Arizona and Utah.   Please visit Utah Game & Fish and purchase your license.  They do have a mobile app which allows you to purchase and carry on your phone as well.
To purchase your license online visit the link below
Utah requires anyone 12 years of age to posses a fishing license for Lake Powell
  Utah Hunting and Fishing Licenses
If you are in Page, AZ and would like to purchase directly, please stop by Stix Bait and Tackle who are open from 5:00 a.m. till 9p.m. daily to purchase the appropriate fishing licenses for Lake Powell.
Stix Bait & Tackle
5 South Lake Powell Blvd.
Page, Az 86040