Page, Arizona
Named as Arizona's first AZSAFE+CLEAN City
With 2000 miles of shoreline at high pool, Lake Powell offers quality fishing for the Fly Fisherman or conventional Fisherman  March through December.   Our local species encompass Striped Bass, Largemouth Bass, Smallmouth Bass, Walleye and Crappie.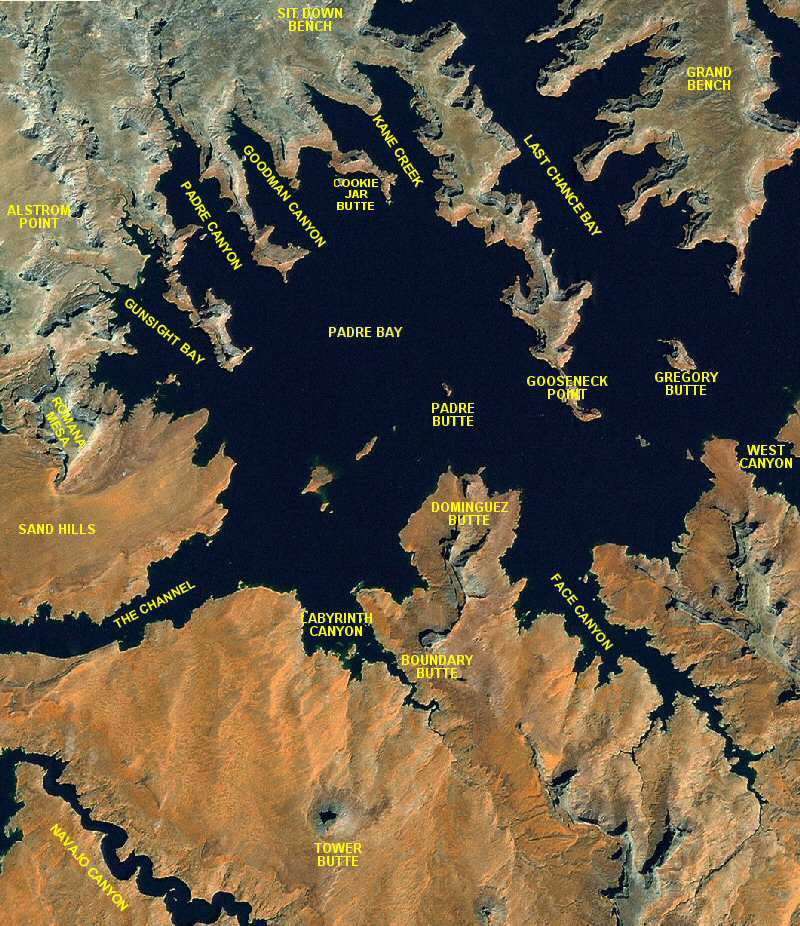 The two marinas on this end of the Lake are Lake Powell Resorts and Antelope Point Marina.  The State Line boat launch and Antelope Point Marina launch are both 9 miles from Page, AZ.
Both marinas offer Houseboats for your experience at Lake Powell.  Lake Powell gives the angler a "step back in time" with its beautiful canyon walls and it's majestic beauty.   With over 1 million visitors from all over the world each year, it is surely a trip you will enjoy.
We offer visitors to the Page area and local residents an opportunity to check their E-mail, surf the Internet or transfer their digital pictures to CD.
Contact Information for some of the local businesses:
Stix Bait & Tackle
5 South Lake Powell Boulevard
Page, Az 86040
(928) 645-2891
https://www.facebook.com/StixLiquorSportingGoods
AZ Game & Fish Licenses (also Utah Licenses & Stamps) & Tackle. Owners: Mike & Thea Stickler.
---
Want a Side Trip for the Family?
Antelope Canyon Tours, Jeep Tours, Helicopter Tours
Visit the Chamber Page Lake Powell
Offering a wide variety of Tours in the area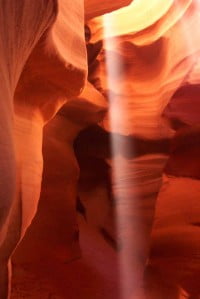 Navajo owned tour business offers Native American Guides to visit Antelope Canyons   This trip is designed for the adventurous, all done in a 4 wheel vehicle to see some of the most majestic canyon walls that has drawn visitors from all over the world year after year.  Photography is a must, so bring your camera to capture your canyon tour here at Lake Powell.  The trip to Antelope Canyon is  a one of a kind, "memory for a lifetime" adventure not to be missed.  Book your trip today while visiting Lake Powell.
---
Here are the most up to date records for Lake Powell, courtesy of our friend Wayne Gustaveson, Utah Fish and Game Biologist.   Check out his website at www.wayneswords.com
SPECIES

*Utah Records

YEAR

WEIGHT (pounds – ounces)

LENGTH (Inches)

ANGLER

LOCATION

Largemouth Bass*

1974

10-2

24

Sam LaManna

Warm Creek

Smallmouth Bass

2001

5-6

19

Eric Inman

Lone Rock

 Wahweap

Striped Bass

1991

48-11

45

Travis Jenson

San Juan

 Wilson Crk.

Black Crappie*

2009

3-5

18.5

James Maack

Escalante

Bluegill

1970

1-8

?

?

?

Green Sunfish

1996

0-14.7

10

Ed Goitia

Rock Creek

Channel Catfish

1966

24-0

?

?

Above Hite

Northern Pike

1994

20-8

42

Lloyd Knuckles

No. Wash

Tiger Muskie

2003

24-0

44

Trisha Killmer

Warm Creek

Rainbow Trout

1976

16-11

?

?

Wahweap Bay

Brown Trout

1970

17-0

?

Mary Smith

Wahweap Bay

Carp*

1993

32-0

?

Cougar Elfervig

Bullfrog Bay

Walleye

1991

9-15

28

Lannie Sitterud

2 Mile Cyn

Gizzard Shad

2008

2-8

20

Zac Stansberry

Hansen Creek
STRIPED BASS RECORD HISTORY

YEAR

ANGLER

WEIGHT

LOCATION

October 1976

Marvin Elkins

5-0

Slick Rock

July 1977

John Hargrove

6-6

Ribbon Cyn.

April 1978

William Peck

9-8

Lake Canyon

December 1978

Greg Nichols

11-8

Bullfrog Bay

September 1980

Gus Hanaoka

17-7

Narrows

 Padre

October 1980

Mike Stewart

21-8

Warm Creek

September 1981

Joe Hazlett

21-8

Warm Creek

September 1981

Glen Higgins

21-9

Slick Rock

April 1982

John Newburn

28-6

Padre Bay

May 1982

Warner

31-6

Wahweap Bay

July 1983

Roch Rhinehart

31-7

West Canyon

December 1983

Dwayne Lowdermilk

36-6

Lake Canyon

August 1985

Ron Kublicki

36-8

Glen Canyon

 Dam

April 1986

Dan Long

36-10

Dangling Rope

January 1987

Liz Reitz

39-12

Hall's Creek

October 1987

Dwayne Watson

39-6

Rock Creek

October 1989

Bill Hook

40-0

Sheep Canyon

November 1990

Fred Paulson

40-2

Trachyte Cnyn.

May 1991

David Clayton

41-10

NGS Intake

May 1991

Walt & Lyman

 Wright

42-2

Padre Bay

June 1991

Travis Jenson

48-11

Wilson Creek