Welcome to our Special Offers page!
This is where you can look to see our new and exciting trip packages and more.
Our Latest Special is Fishing Up Lake in Padre Bay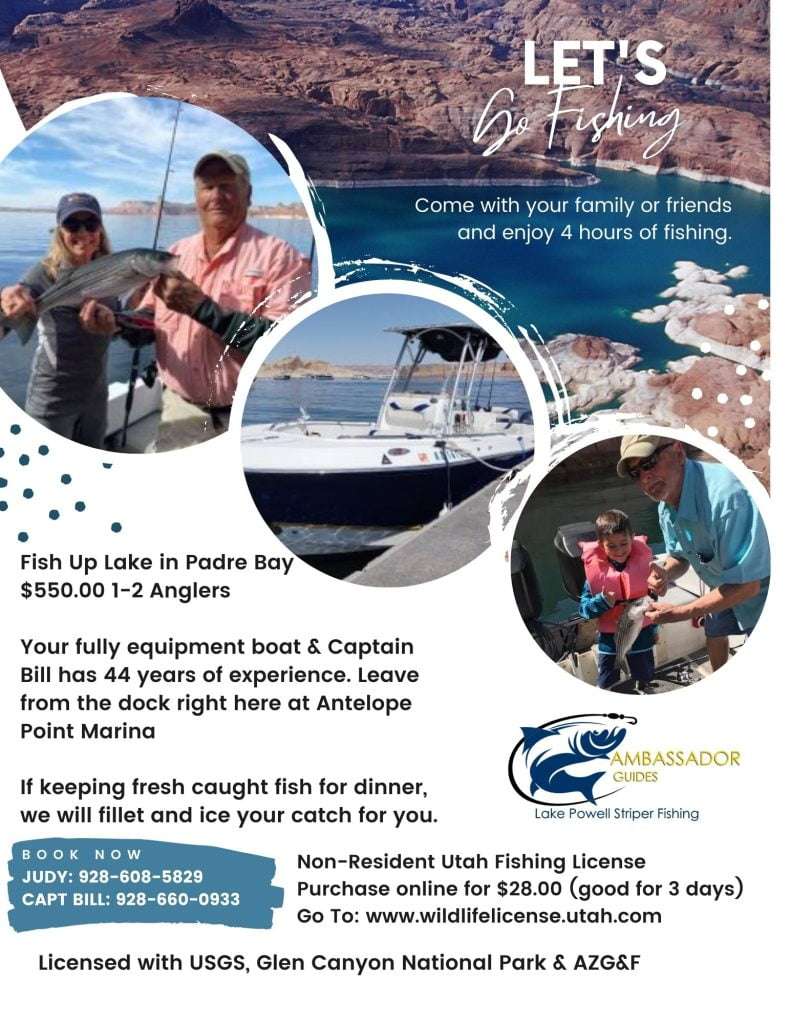 Fishing in Padre Bay will be a special treat. With the lake being freshly filled from winter snows and less fishing pressure in this quieter area away from the crowds, it is a fisherman's paradise! Call 928-608-5829 / 928-660-0933 to Book Now!
Captain Bill highly recommends staying at the Antelope Point RV Park. With first rate accommodations, a free shuttle to the marina and close access to many nearby activities, it is highly recommended by visitors to the area. Click here to learn more!