Was sent today from Wayne today
Big Striper Caught at Bullfrog.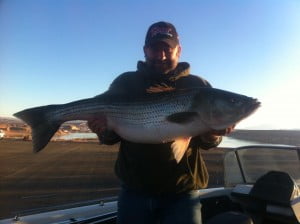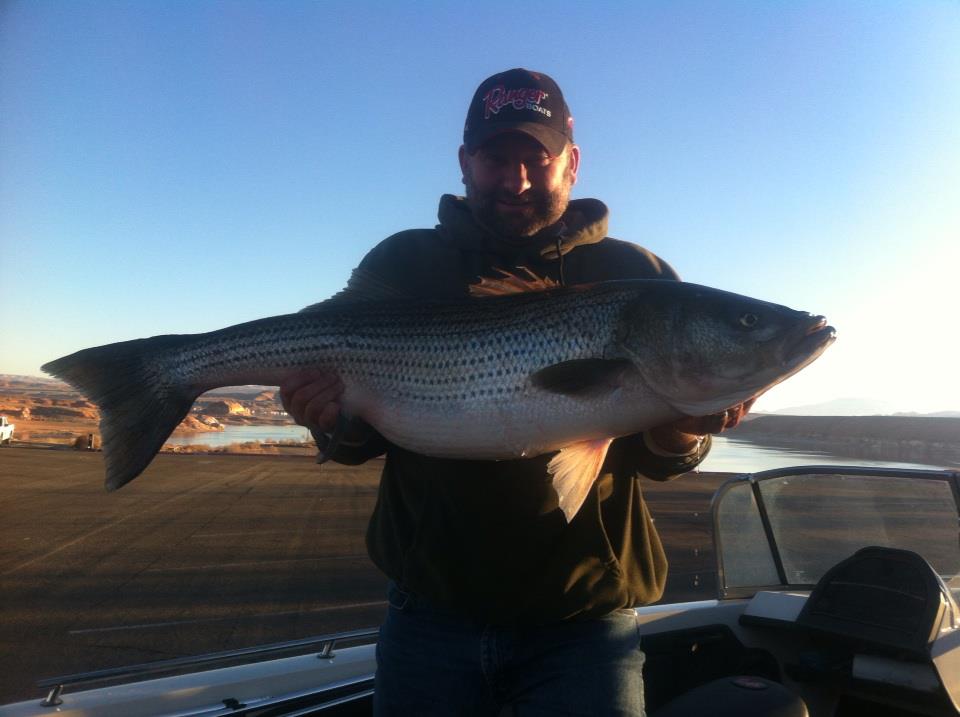 On January 20, 2013 a lucky 13-year-old from Denver CO was trolling with leaded line near Forgotten Canyon just upstream from Bullfrog Marina. We are still trying to talk with Jessie Pond to find out exactly what lure he was using and how he was holding his mouth, what he had for breakfast and other important details. Jessie and his Dad brought the big fish to Bullfrog Marina after hours and were able to get it weighed at the Bullfrog Post Office.   The length was 43 inches and weight was 27.5 pounds. When we get more information we will send it out.   We know that there is a big fish contest going on at Lake Powell in 2013 sponsored by Wild Hare Baits. If entered this fish could win some very nice prizes.  This also shows that striper fishing is still alive and well at Lake Powell even in mid January.