By: Wayne Gustaveson                         June 2, 2010
Lake Elevation: 3626                           Water Temperature 67-72 F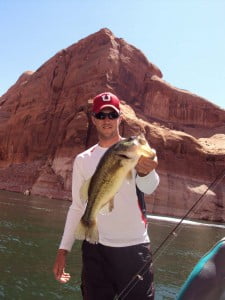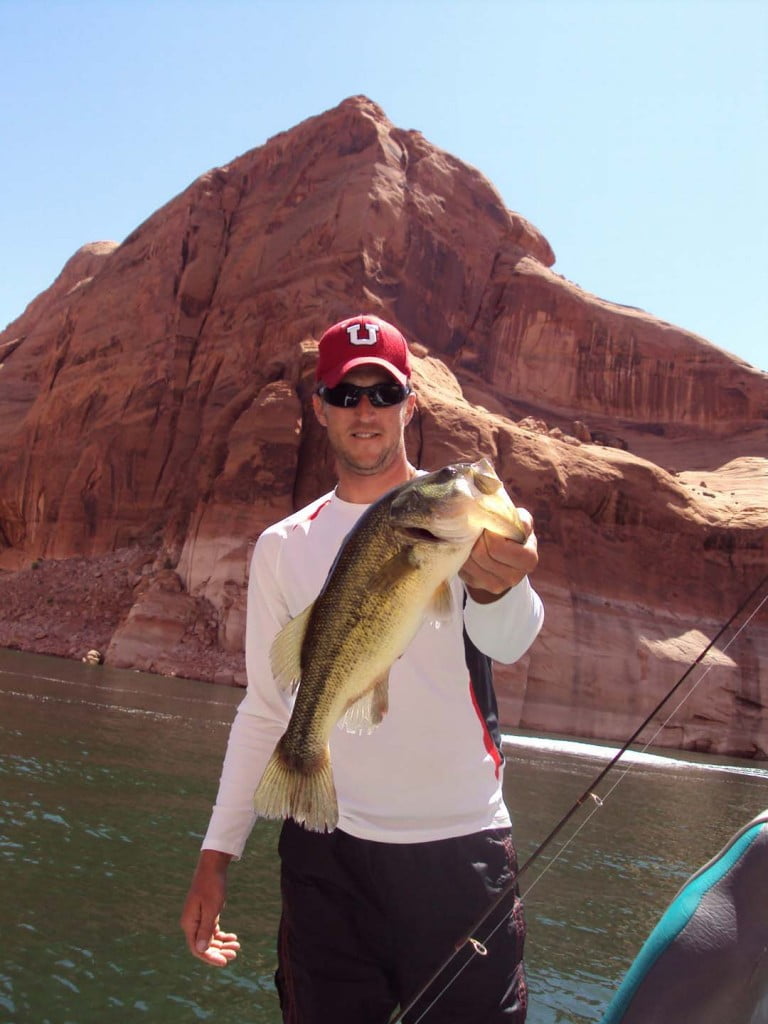 Warm weather is here. Lake level is rising rapidly. That means transition time and tougher fishing
 
Bass fishing has been super all spring. Rising lake levels cover bass habitat and disguise fish holding spots that have been so obvious at lower lake levels. Bass fishing is still good but it will be necessary to fish deeper and more intuitively when bass nests or actual fish can no longer be seen. Structure fishing is a must. Identify where fish would likely be holding by looking at the landscape. Pick out rock points, rockslides on steep cliff walls and submerged brush for a starting point. 
 
Try to identify a pattern. Bass tend to do the same thing at the same time in many lake locations.  Sometimes they will inhabit structure at the intersection of the main channel and a canyon mouth.  At other times they are in the very back of a cove. Fish both areas to determine present location. When one fish is caught try to duplicate that in a similar habitat location.   It may be that fish are more readily caught at the intersection than in back of the cove during the first week of June. Smallmouth and largemouth will differ in habitat choice and location.  Smallmouth are much easier to catch now, particularly the smaller fish. A single tail plastic grub cast to a submerged island in open water is sure to be eaten by a hungry little bass.
 
Walleye fishing is good in the early morning and afternoon.  Afternoon winds are common.  Find muddy coves and pockets where wind blows soil into the lake on a regular basis.  Crawl a plastic grub or night crawler on a worm harness slowly along the bottom in 15-25 feet of water to target light sensitive walleye.
 
Striped bass will likely spawn this week. In recent years the spawn has not been so important as many fish were not mature or too thin to develop eggs. This year virtually all of the 3-5 pound stripers are in spawning condition.  This intense focus on spawning means little feeding is occurring. Striper schools are more likely to move away from boat noise or high traffic areas. This uncharacteristic shyness makes them hard to find and catch.  Cut bait is the best technique now and will remain so until the spawning event concludes.
 
Stripers have been caught on bait at Glen Canyon Dam, Navajo Canyon (second point beyond double islands), Padre Bay (east wall), and Moki wall near Bullfrog.  Fishing is inconsistent at all of these locations. Fish will be there one day and gone the next. Try a spot and then return later for another try until fish are located.  
 
The best part is that there are so many opportunities to catch one species or another that most trips will be successful.  It is wise to be a generalist under these conditions and fish for any target of opportunity.   One strategy would be to try for walleye and stripers at dawn and dusk. Then switch to bass in morning and afternoon. Little smallmouth will be catchable all day long on small sized main channel rock slides which would be a good chance to teach children how to catch fish.
 
June 5th is free fishing day at Lake Powell.