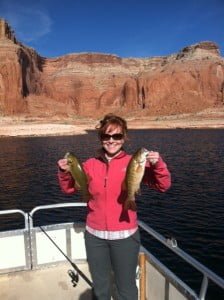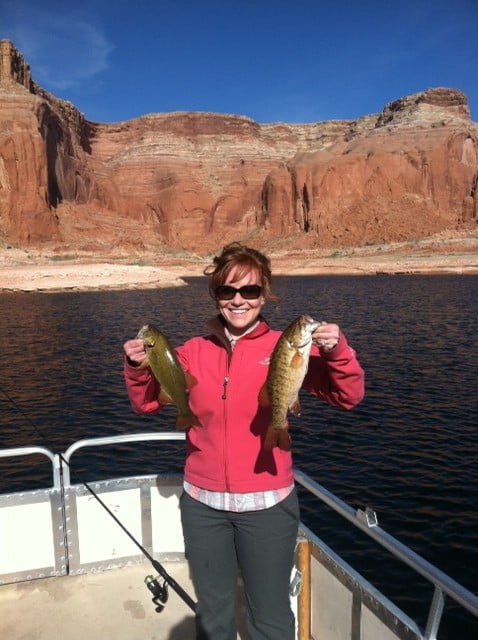 Tiffany , WY 4-3-15
One of our #hookedonsmiles
Stripers are spotty with Spring weather as water temps fluctuate5-7 degrees depending on winds and cooler nights and days.  If you are spot on any given day, fish can be caught.  I do not expect them to move out toward open water until May.  Time and anchovie fishing will be a wait and see.
Smallmouth will be the "go to fish" with any regularity and they have come through the winter adding some weight as well.
Don't forget to take advantage of our Fishing Golfing Package for your trip to Lake Powell.  Click here for more info.  Be sure and get your fishing trip to Lake Powell booked here.
Capt. Bill McBurney
928-606-5829
www.ambassadorguides.com