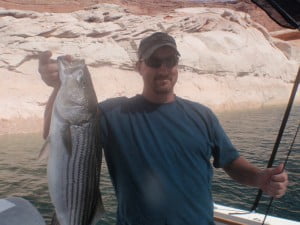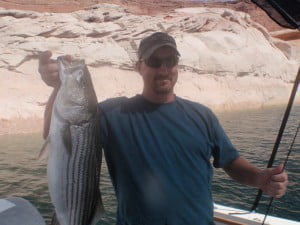 8 LB Striper with Bralley Group 5-17-14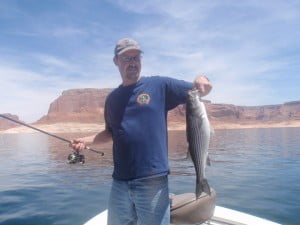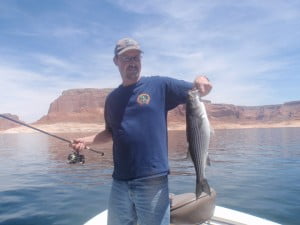 Another nice Striper 5-17-14
30 Fish day nothing under 3 lbs.!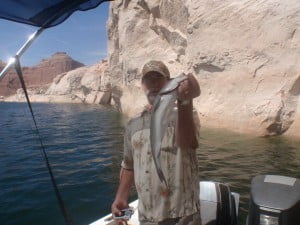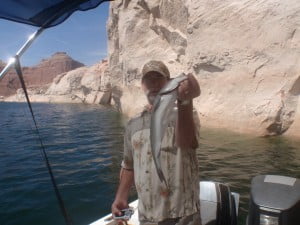 Lake Powell Elevation:  3582.50
Water Temp: 61 -64 degrees
The Great news is Castle Rock Cut is at 30′ today and  rising 6″ a day. We have moved to the interiors away of pressure and an abundant of bigger fish (stripers).  Fly Fishing Florida type is coming on as weather temperatures rise.  That means bait and conventional fishing will get stronger for the next few weeks.  I will be then doing earlier starts to maintain the edge needed.  For now a great season is here for #lakepowellfishing. 
See you on the water. 
Tight Lines,
Capt. Bill McBurney