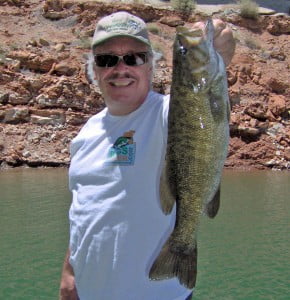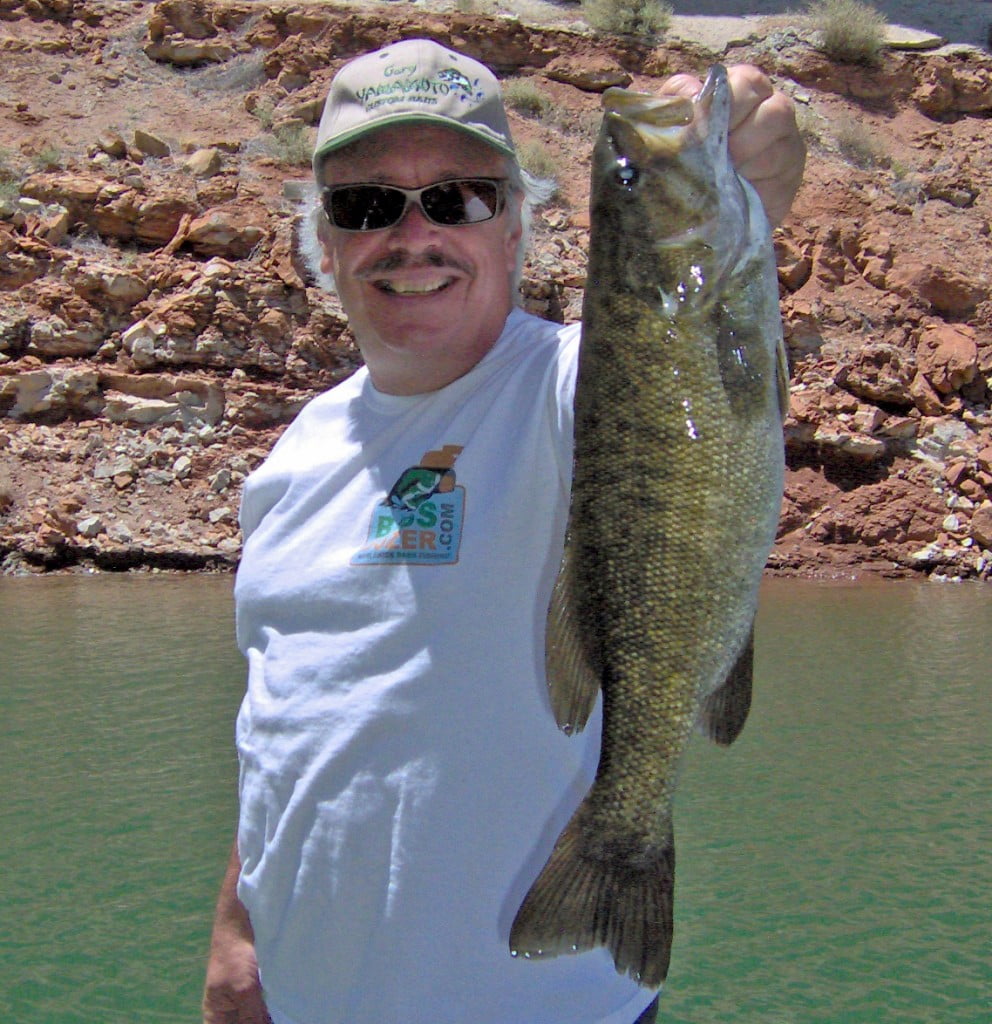 By: Wayne Gustaveson                         July 7, 2010
Lake Elevation: 3638                           Water Temperature 79-84 F
 
Bullfrog Is Boiling!
 
The main channel upstream from Bullfrog has erupted with significant sustained striper boils.  That is the place to be right now.  Cruise the main channel from Bullfrog to Good Hope Bay early in the morning or in the evening to find cooperative striped bass chasing shad on the surface.  Slurping boils are still seen every day in the main channel near Wahweap but fishing near Bullfrog and upstream is much more rewarding.
 
Boils are seen more often in the main channel than in the backs of canyons.  Shad migrate into the channel in search of plankton where they are found by stripers that have recently completed spawning in main channel areas.  Later as shad grow larger they will leave the channels and bays to seek shelter in brush ringed coves. For now, search the channels and bays morning and evening to find hungry striped bass.
 
The next step in boil progression will be at Hite. The water is now clearing rapidly as runoff has subsided to normal summer flow patterns. With increased visibility shad will migrate into the channels as they have done down lake and stripers will find them. There are more shad in the productive inflow areas. Expect boils to be bigger and stronger each day in the Hite area.  That will be the place to be from mid July to the end of the month. 
 
Walleye fishing remains strong from Bullfrog to Hite. Record numbers of walleye were found in northern lake sampling last year. Those fish are hungry and willing to hit live worms, plastic baits and trolled crankbaits. Morning, evening and night are the best times to fish for these light sensitive fish.  They can be caught mid day and afternoon in areas where wind or wave action has created a mudline which provides shade for these ambush feeders.   Muddy coves along the main channel are great walleye producing spots.
 
Bass continue to hit plastic baits, live worms, and spinnerbaits. Largemouth will be right inside dense brushy shelter. Weedless rigged baits that can be worked through and retrieved from brush are the most effective. Four-pound largemouth are still being caught each week.
 
Smallmouth bass are on rock structure and seemed to be found more often in the backs of canyons and coves than in open bays. Trailing a single tail plastic grub rigged Carolina style or fishing drop-shot rigged plastic baits directly under the boat at 25 feet seems to the best method for successfully taking bass right now.
 
Catfishing is awesome on sandy beaches near camp in the evenings and just after dark.
 
It's the dog days of summer but Lake Powell fish don't care. They are still being caught in good numbers and in exciting fashion. .