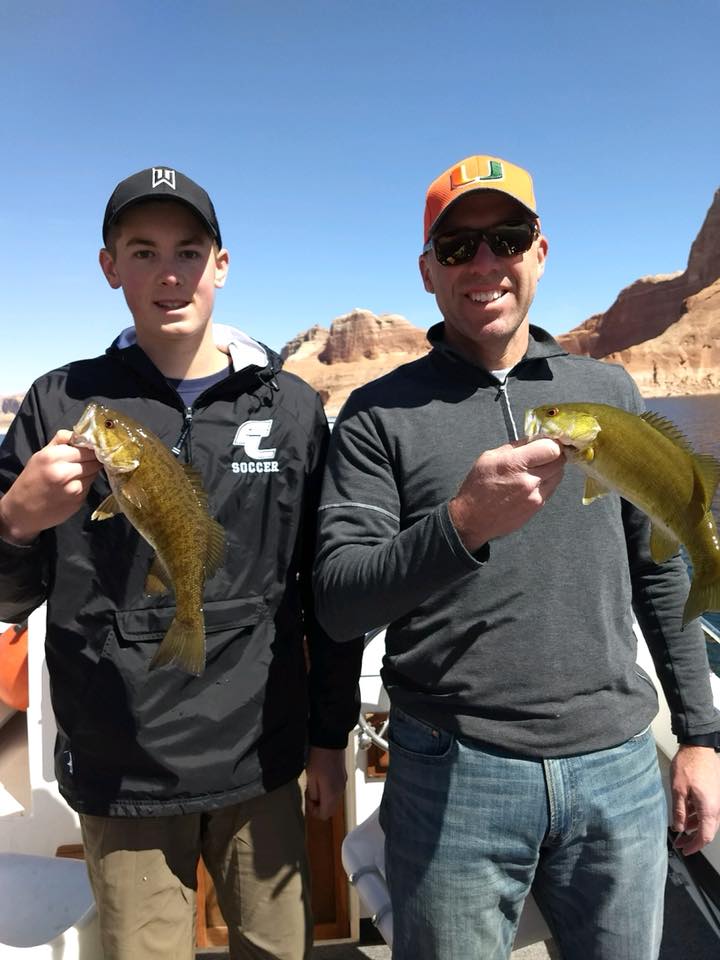 Smallmouth, largemouth & walleye are the "go to fish" for the rest of the month. Smallmouth are on the edges in cover and broken ledges. Largemouth are close by and by next week we will see some of the bigger fish in 15-20″ range. You will find Walleye while fishing for Smallmouth and Largemouth.
Had an exceptional day with guests from CT and MI. My CT Guests were pursing stripers but stripers had gone deep due to the cold fronts so we readjusted to fishing for smallmouth and caught and exception 1-3 lb. smallmouth. Our customer from MI caught a nice Walleye!
Let's hope our storms on gone and the wind forgets how to blow!
Tight Lines
Capt. Bill