"Do Lake Powell"
Early, early, early is the key for all fishing and then get off the Lake. Once the boating to wake boarders get into full swing mid morning, the fish will go deeper and not feed as often. Our spots to fish are running an hour out from launch and sometimes longer due to the lower water forcing all traffic to the main channel to the Colorado River to Warm Creek and Padre Bay
Our 5 hours charters are best for cheating and our 8 hour for some catching, sightseeing, swimming and hiking on the Lake Powell Experience. Great photography opportunities with Lake Powell Experience as you are in the deep interior canyons of Lake Powell
Some slurping early has begun early which opens up some top water action on schoolie size fish 1-3 lbs. Great fund for the anglers who enjoy the hunt to sight fish on the fly or top water lures.
My calendar has booked out quickly with the number of people who are visiting Lake Powell. Many new customers are calling day before or a few days earlier and I am already booked. So plan ahead!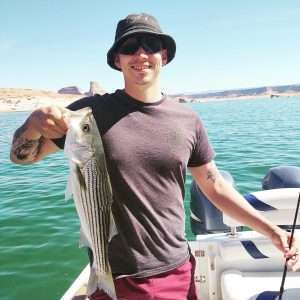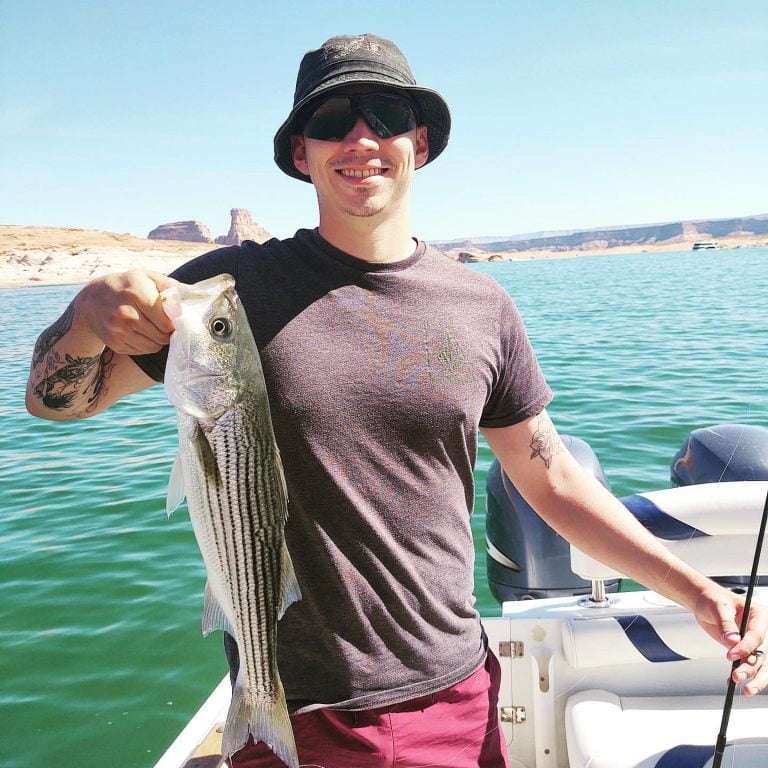 Some photos of some of my guests the past 2 weeks.
Tight lines,
Capt. Bill