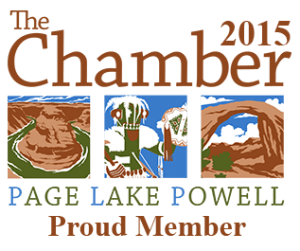 Ambassador Guides is based in Page, AZ and is owned and operated by Bill & Judy McBurney.  As a licensed Guide since 1979,  Bill has been providing quality experiences for 34 years for anglers both proficient and novice. He specializes in teaching both Fly Fishing for Stripers (saltwater hybrid) plus Smallmouth-Largemouth plus other Lake Powell species.
A native Arizonan, Bill has enjoyed some of the best fishing Lake Powell has to offer.  He started the Elderhostel Fishing trips from Yavapai College in the 90's and he has also Co Hosted over 25 TV shows in Glen Canyon Park alone.  His love for saltwater flyfishing and the inland saltwater hybrid striper gives him that saltwater experience.  With his background as a working guide and outfitter experiences from South America and Alaska not to mention his other early on career that led him into he guiding business operating Cow Calf Ranches of which he didn't get too many days off.  When he did he was fishing or hunting somewhere!
Bill's special love for Lake Powell is it's ever changing ambience of color and remoteness is unsurpassed.  He routinely camps out and sometimes with clients 100+ miles into the interior of Lake Powell for a special sense of oneness that one  would find in Alaska and other special places in the world.
Come enjoy this beautiful and majestic place call Lake Powell.
Captain Bill McBurney
Best Fishing Guide
Voted by Page 3rd year in a row